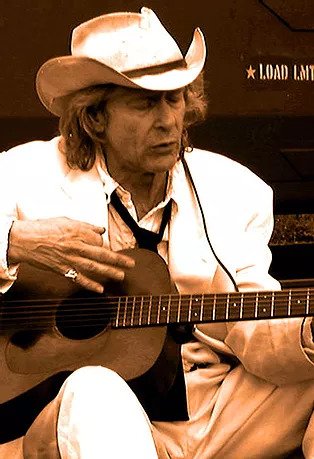 Born: May 20, 1944
Grantham, England
My Grandfather used to sit in the trees and whistle to the birds. My father played trombone (swing, Dixieland, and in the RAF Brass Band). My uncle played drums and sax and was my first teacher. The first music I remember liking was Lonnie Donegan, Kitty Wells, Don Gibson, Sonny James, Patsy Cline, Marty Robbins, and Bill Haley.
In 1957, I moved to Canada (Quebec Province). The first record I bought was Fats Domino. My friend bought Bo Diddley, and the other bought Duane Eddy. My first band consisted of a keyboard player, and I had a snare and a cymbal. I learned to speak French (Bon Jovi?)
I moved to Beacon, NY, in 1962. I sat in with a local band and ended up becoming the drummer. Went on to New York City. Dylan came to a club I was playing at and asked me to do a session. So got to do a session with Bob Dylan! Somehow B.J. Thomas found me in a basement apartment I was living in. So I got to do a tour with B.J. Thomas. It wasn't until halfway through the tour that I heard his song on the radio and realized he had a hit! Went back to Canada and did a short stint with Tony Roman and Nanette. Played on a couple of hits. Went back to upstate New York, hooked up with a few guys, came back to New York, and released a record on the Bang label. Then I went back upstate and played in a LOT more bands. Then around 1970, I designed and built a double pedal (enabling you to play with both feet on one bass drum). At that time, was no such pedal available (if it ain't in New York City, it ain't out there!).
I moved to California in 1974. Nothing much musically worth noting, other than I heard a guy named Jimmy Z playing at The Central. I went back the next week to hook up with him; in the meantime, Rod Stewart had taken him on the road. I didn't see him again until 2006! He ended up playing all the tunes on one CD and a couple on another.
Another interesting story from that era: I first heard Jeff Beck in the sixties in a small club in New York, with Ronnie Wood, Micky Waller, Nicky Hopkins. I've run into Jeff many times since then. Probably like many other guys, I had someday hoped to have the opportunity to work with him. So, I'm living on Sunset Strip, and Jeff had a house behind my place in the Hollywood Hills. I ended up at the house, and there's drums, equipment, and a couple of guys playing. I waited for my shot, got on the drums. Knock on the door, policemen with a complaint... end of the story. Never got to play with Jeff! That sums up any LA music experience worth noting.
A few years later, I sold my drums to pay back taxes. I took up art in 1986. My first one-man show was in Santa Monica in 1988. Started playing bagpipes in 1990 and wrote a collection of bagpipe music.
I returned to writing and playing in 2002. Started recording in 2003. I've recorded four CD's of which one has been released. The others will follow. "I'm back in the saddle again."