MJ Nelson & The Imaginary Band
Dragon A leksic - Guitar
Jimmy Cox - Piano
Paul Franklin - Pedal
Steel John Fullwood - Violin
Jelani Jones - Keyboards ,Vocals
David Warrick Jones - Organ
Chris Maresh - Bass
Brent Mason - Guitar
John Platania - Guitar
MJ Nelson -Vocals ,Pipes and Drums
Guitar,autoharp and melodicia .
Featuring:MJ Nelson, John Platania, Jimmy Z, Jelanai Jones, Fully Fullwood, Guthrie Trapp, Paul McIntire, Dave Pomeroy, David Warrick Jones, Albert Lee, Brent Mason, Paul Franklin,
Chris Maresh, Glover Gill, Jason Everly, Jimmy Cox, Dragan Alesksic, P.C.H Horns, Mighty Echoes, Jeff Van Zandth, Riley Osborne, Renee Turner, Larry Duncan, Lee Thornberg, Tony DePaolo, Walter Trout, and Tom Kuznkowski
MJ Nelson: Vocals, Drums, Guitar, Bagpipes, Hurdy Gurdy 
Guitar: Tony DePaolo, John Platania, Earl Slick, Albert Lee, Brent Mason, Michael Jordan 
Bass: Chris Maresh  Keyboards: Jelani Jones, Professor Louie, Danny Louis, Ran Oswanski, Mike Webb  Background Vocals: Annie Lieberman, Marie Spinoza, John Platania, Reggie Ward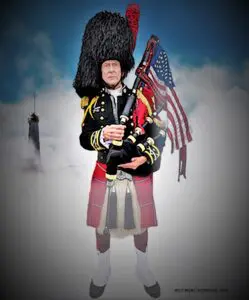 A STILL SMALL VOICE
by MJ Nelson
 Composed & performed by MJ Nelson
(Bagpipes)
Arranged & performed by Lee Thornburg
(Horns)
UNSHOT FOOTAGE
by MJ Nelson
MJ Nelson: Vocal, Melodica, Pipes, Drums, Jaw Harp, Auto Harp, Harmonica and pipes
Tony DePaolo: Guitar
Dragon Aleksic: Acoustic Guitar
Jelani Jones: Vocal, Guitar
Rock Deadrick, Oreo Divaz: Backup Vocals, Chris Maresh: Bass, John Fullwood: Violin, The Mermaids: Backup Vocals, Albert Lee: Guitar, Guthrie Trapp: Guitar, Tom Knuznkowski: Banjo
Glover Gill: Accordian, Dave Pomeroy: Bass, Paul McIntire: Fiddle, Jason Everly: Backup Vocal, Jimmy Cox: Piano,
David Warrick Jones: Organ
John Platania: Guitar, Lisa Blod: Backup Vocal
MJ's Rockumentary is a 1-hour roller coaster ride. With a wide range of musical styles, including country, bluegrass, rock and roll, and reggae.